Movie News
David Lowery to Adapt Brian Michael Bendis' TORSO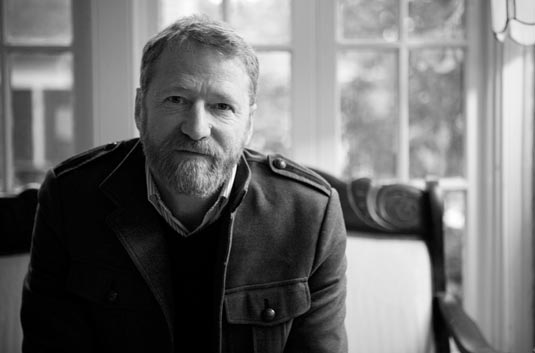 Ain't Them Bodies Saints director, David Lowery, is set to write and direct the big screen adaptation of Brian Michael Bendis' crime thriller graphic novel, Torso. This movie has been in "development hell" for about a decade – at one point, David Fincher was attached to direct it and Matt Damon was going to star, but the movie ended up getting shut down due to the high budget. Talking 'bout double standards (when we know what pieces of sh*t actually HAVE appeared, with probably the same or even higher amount spent). The film will prtray the true story of Elliot Ness' time after his Al Capone days, when he moved to Cleveland and got involved in the hunt of a serial killer who was leaving torsos in the river and taunting notes to police. 13 people were killed between 1934 and 1938, and they took place while Ness was city safety director. The murders were never solved. Lowery will be starting from scratch, and the film will be developed as a lower-budget kind of indie style movie. I hope he can pull it off and turn it into a great movie! Bendis has been hoping the movie would eventually get made:
It's a cool true story that very little people know of. You think you know the story of Elliot Ness? You don't. You know the story of serial killers? You don't. And that's how I kept the faith.
Here's a description of the graphic novel:
Cleveland: 1935. Eliot Ness, fresh from his legendary Chicago triumph over Al Capone and associates, set his sights on Cleveland and went on a crusade that matched, and sometimes even surpassed, his past accomplishments. Dismembered body parts have started washing up in a concentrated area of Lake Erie Sound. Their headless torsos have left no clues to their identity or the reason for death. Elliot Ness and his colorful gang of "The Unknowns" chased this killer through the underbelly of Cleveland for years. As far as the public was concerned he was never captured. But what really happened is even more shocking. This award-winning collection includes a historic photo essay of the actual murders. Torso was nominated for an International Horror Guild award for best graphic story and for 3 International Eagle Awards.
So what do you think?