Movie News
David Strathairn as William Seward in Steven Spielberg's Lincoln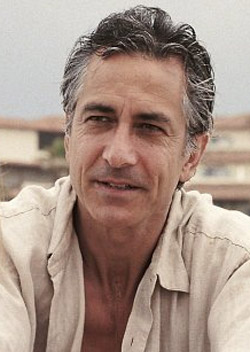 Finally something new about the upcoming Steven Spielberg's project Lincoln. And of course, we're here to talk about the cast, because according to the latest reports, David Strathairn has joined previously announced Daniel Day-Lewis and Sally Field.
Well, as you see, one thing is for sure, this project definitely has some serious cast on board.
So, as you already know, this project is based on the Doris Kearns Goodwin book titled Team of Rivals and Oscar-nominee Tony Kushner (Munich) is responsible for the script.
Goodwin's book is actually "…an analysis of Abraham Lincoln's political talents identifies the character strengths and abilities that enabled his successful election above three accomplished candidates, in an account that also describes how he used the same abilities to rally former opponents in forming his cabinet and winning the Civil War."
As for the above mentioned cast, Daniel Day-Lewis is set to star as the 16th President of the United States, Lincoln, while Sally Field will play his wife Mary Todd Lincoln.
Now, David Strathairn comes on board to play William Seward, Abraham Lincoln's Secretary of State, an outspoken abolitionist and a core member of Lincoln's wartime cabinet.
Spielberg definitely sounds excited about Strathairn's involvement in this project, since he revealed:
"Throughout his career, David Strathairn has consistently delivered performances of strength and character. That's why I am so pleased that he will portray the Secretary of State, who became such a dominant figure in Lincoln's 'team of rivals' cabinet."
At the end, let me remind you that The DreamWorks film has been set to begin production this fall in Virginia for a late 2012 release through Disney's Touchstone label.
As usual, with every new update on this project, we'll be right here, so make sure you stay tuned!