Movie News
David Tennant and Christopher Mintz-Plasse Join Fright Night Remake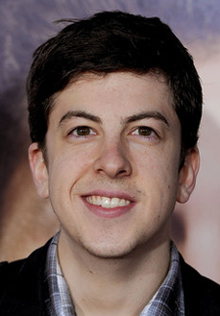 Ok, we already wrote about
this project
, but, trust us, things around
Fright Night
, DreamWorks' remake of the cult film from 1985 just keep getting better. Today we have great casting news for you!
David Tennant
(we all remember him from Doctor Who) and
Christopher Mintz-Plasse
(Kick Ass star) have joined the cast of
Craig Gillespie
's remake! Sounds good? So, let's all remind the
Fright Night synopsis
: "A teenage horror film addict is shocked to discover that his new next-door neighbor is a vampire in this delightful mix of horror and comedy. The problems only grow for young Charley Brewster when he expresses his thoughts about fanged new neighbor Jerry Dandridge. His girlfriend, Amy thinks Charley is avoiding their relationship issues, his single mom thinks Dandridge could be a potential boyfriend, and his buddy "Evil" just thinks Charley's losing it…." This is just a part of the original story, but now, there will be some changes… The remake changes the setting to Las Vegas and the Vincent character is no longer a late-night horror show. We know that movie already stars
Colin Farrell, Toni Collette
and
Anton Yelchin
. Irish actor will play charismatic Jerry, who happens to be a vampire and moves in next door to a disapproving mother (Toni Collette), who soon falls for his charms. Star Trek's Anton Yelchin will play Toni's character's teenage son, the only person in the neighborhood who realizes Jerry is a vampire. But today we're here to add that David Tennant will play Peter Vincent, a character that was originally played by Roddy McDowall as the host of a late-night horror show. In this new version, he is a Las Vegas magician whose show revolves around horror-movie imagery. Vincent says he is a vampire expert, but when the teen comes to him for assistance, he doesn't offer any help. On the other hand, Christopher Mintz-Plasse will play Evil Ed, Yelchin's friend who is upset that Charlie has left his geek past behind and thus joins up with the vampires. Craig Gillespie is directing the remake of the cult 1985 movie in which Chris Sarandon originally starred as Jerry. Michael De Luca and Alison R Rosenzweig are producing and Lloyd Ivan Miller, Michael Gaeta and Josh Bratman are executive producing the movie, which will be released through Disney. The remake is expected to begin shooting in July. We'll keep an eye on Fright Night remake, stay with us!