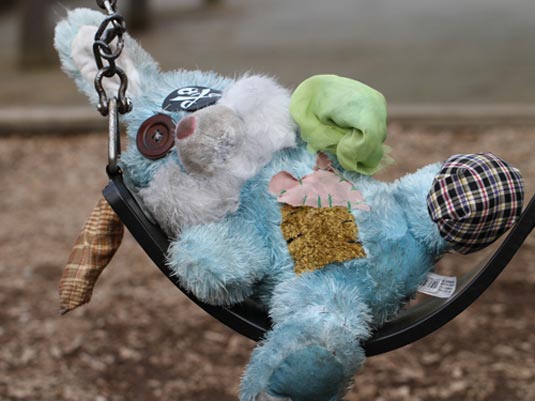 Today we came across this adorable (if one can put such epithet together in the same sentence as 'a zombie film') zombie horror short, called
Dead Friends
, and directed by
Stephen W. Martin
. You might say it's a holiday short, because the main character carries an Easter Bunny stuffed animal around with her. Here, have a look: The story follows a bullied little girl who brings a little boy back from the dead. At the nine minute mark, you'll see one of the best kid psycho faces ever! Synopsis:
Nine year old Lola Turtle's only companion is her treasured and tattered stuffed bunny, Mister Wimperbottom… until she finds a way to grow her very own 'Dead' best friend.
The director says the short was shot in two days and completed in eight days from beginning to end for the Crazy 8's film festival in Vancouver. Sound off what you think in comments!