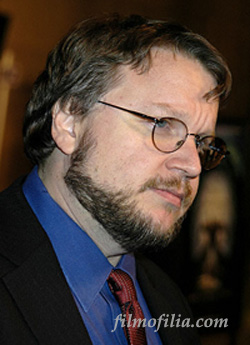 On Thursday 'Variety' seemed to insinuate that Sam Raimi was the frontrunner to direct 'The Hobbit' films, but a new interview at Entertainment Weekly seems to suggest that Guillermo del Toro may not exactly be out of the running.
When asked about the feature Del Toro responded, "You know, I think I've been abroad too long. I've heard some rumblings, but nothing official. I don't want to think about it because it's such an eventuality. It's the only Tolkien book I read. I tried my best to read 'Lord of the Rings', the trilogy. I could not. I could not. They were very dense. And then one day, I bought 'The Hobbit'. I read it and I loved it. So it would be a privilege. But listen, I wish I knew. At this stage, after 'Hellboy', I'm unemployed."
However, as for his comments, the one thing that sticks out is when he says 'because it's such an eventuality.' This leads us to believe that he knows a little more than he is leading on.