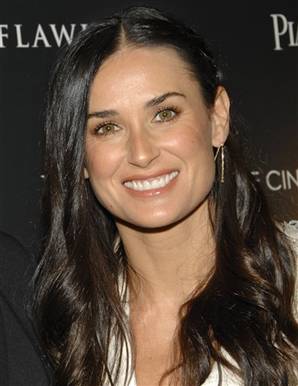 Demi Moore is going to be one busy actress with two starring roles back-to-back.Moore has signed to star with Parker Posey for the indie film Happy Tears from director Mitchell Lichtenstein (who brought Teeth to the screen) and then will team up with Woody Harrelson again for Snoot Entertainment's indie project Bunraku, according to The Hollywood Reporter.
Written and to be directed by Lichtenstein, Happy Tears is the story about a woman (Posey) who is prone to self-aggrandizement. She returns to her Wisconsin home and has to deal with a bitter sister and her father who has a rare type of dementia. Moore has signed to play the sister who is tired of dealing with the father.
The film is produced by Joyce Pierpoline through Pierpoline Prods., and is set to start filming this month with locations in Philadelphia.
Written and to be directed by Guy Moshe, Bunraku is the story of a man (Josh Hartnett) seeking revenge, but finds he is in for an even bigger struggle than he thought. The movie is blend of genres (such as comics, video games, and even puppets) and has a similar feel to Sin City.
Moore has signed to play an enslaved concubine of a warlord and Harrelson is returning to familiar ground by playing a bartender.
The film is being produced by Snoot's Keith Calder and Jessica Wu; Picturesque Films' Nava Levin, and Ram Bergman. Shooting is scheduled to have locations in Europe.