Movie News
Dennis Quaid Joins PLAYING FOR KEEPS with Gerard Butler, Jessica Biel, Uma Thurman and Noah Lomax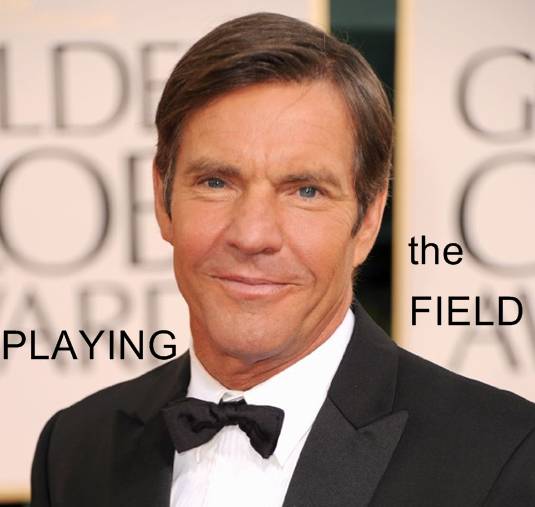 Dennis Quaid has been added to the cast of the romantic sports comedy Playing For Keeps, joining Gerard Butler, Jessica Biel, Uma Thurman and newcomer Noah Lomax.
Set to be directed by Gabriel Muccino (Seven Pounds, The Pursuit of Happyness) from a script by Robbie Fox.
The story centers on George Dryer (Gerard Butler), a former soccer player who returns to try and fix things up with his son (Noah Lomax) and ex-wife (Jessica Biel) – who is engaged to remarry someone else – and ends up coaching the boy's soccer team. He becomes the subject of public's fascination and desire by every bored house wife in town, in particular the stunning Patti (Uma Thurman) who sets out on a mission to seduce the coach. Dryer must try to survive the tremendous temptations of Patti and advances of the other soccer moms, in addition to renew his relationship with his son.
Quaid is playing one of the coaches on the counter teams.
Native Hustonian most recently played President Bill Clinton in the HBO film, The Special Relationship, and was last seen on the big screen opposite Paul Bettany and Tyrese Gibson in the Legion film (2010) .
His next appearance is alongside Helen Hunt and AnnaSophia Robb in Soul Surfer, which is based on the life of Bethany Hamilton, who lost her left arm in a shark attack when she was 13 years old.
Shooting on Playing For Keeps is scheduled for this month in Shreveport, Louisiana. Produced by Nu Image/Millennium Films, Jonathan Mostow, Kevin Misher, Heidi Jo Markel, Gerard Butler and Alan Siegel will serve as producers. Danny Dimbort, Trevor Short and Avi Lerner are executives.
I'm totally seeing this, even if there's on some occasions no trailer.