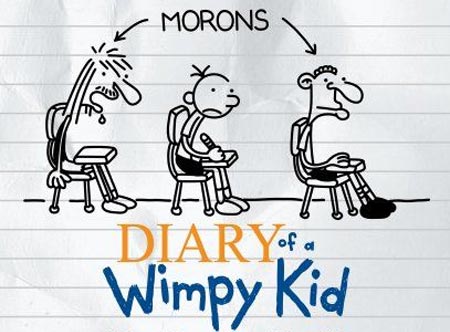 The first poster for live-action/animated feature film "Diary of a Wimpy Kid" has been revealed.
"Diary of a Wimpy Kid" is a film adaptation Jeff Kinney's best-selling first book in the illustrated novel series of the same title (link). Its story chronicles the adventures of middle school students Greg Heffley (Zachary Gordon) and Rowley Jefferson (Robert Capron) over the course of an academic year, as told through Greg's diary and hand-drawn cartoons.
Check out the full poster after the jump.
The film, directed by Thor Freudenthal, also stars Chloe Grace Moretz, Rachael Harris, Steve Zahn and Robert Capron.
"Diary of a Wimpy Kid" hits theaters on April 2nd 2010.
If you haven't seen "Diary of a Wimpy Kid" trailer, check it out now.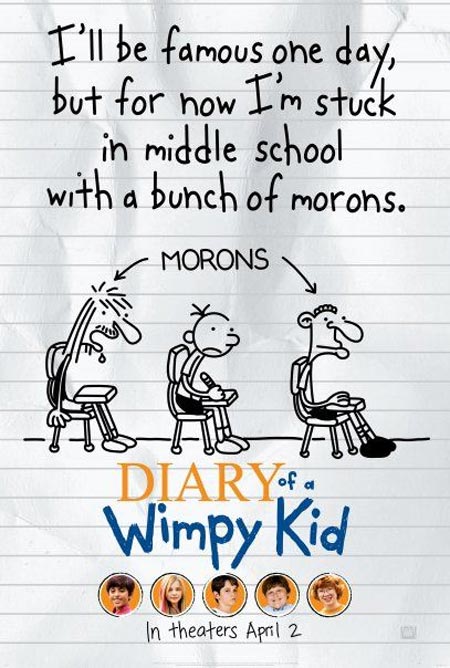 Diary of a Wimpy Kid Poster