Movie News
DiCaprio to Produce, Star in "Beat the Reaper" Adaptation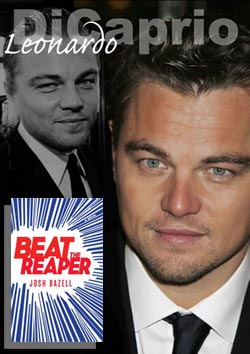 New Regency
is acquiring screen rights to
Josh Bazell
's "
Beat the Reaper
". The plan is for the film to star Leonardo DiCaprio.
"Beat the Reaper" centers on a Manhattan doctor whose former life as a hitman in the witness protection program is revealed after a chance encounter with a gangster in the emergency room. How a criminal gets the federal government to pay for six years of medical school is anyone's guess – unless the doc was only killing people to pay off his student loans in the first place.
The novel was published by Little Brown after it picked up the title in 2007 following an eight-house auction. Bazell was a medical intern before receiving a seven-figure deal for his first novel.
Julie Yorn
will produce with
DiCaprio
and
Jennifer Davisson Killoran
. The film will be a co-production between Appian Way and the new production/management venture recently launched by Rick Yorn. Leonardo DiCaprio next stars in "
Shutter Island
", which marks his fourth collaboration with Martin Scorsese. It opens in October.