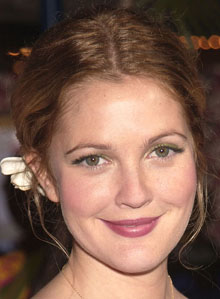 Zoe Bell, Kristen Wiig, Juliette Lewis
and
Marcia Gay Harden
join
Ellen Page
and
Drew Barrymore
in Barrymore's directorial debut, comedy/drama "
Whip it!
" for Mandate Pictures. Marcia Gay Harden plays an overbearing ex-beauty queen who would rather see her daughter, Bliss (Ellen Page), in pageants than skates. Drew Barrymore will play Page's teammate. Kristen Wiig ("Saturday Night Live", "Knocked Up") plays Bliss' rowdy mentor, Malice in Wonderland. Juliette Lewis is Dinah Might, the star of Austin's top team. Zoe Bell plays a medical technician moonlighting as derby star Bloody Holly. The film pened by
Shauna Cross
begins shooting this summer in Michigan and Texas.
In Bodeen, Texas, an indie-rock loving misfit finds a way of dealing with her small-town misery after she discovers a roller derby league in nearby Austin.