Movie News
DUMB & DUMBER 2 Starts Filming in September: Jim Carrey, Jeff Daniels Returning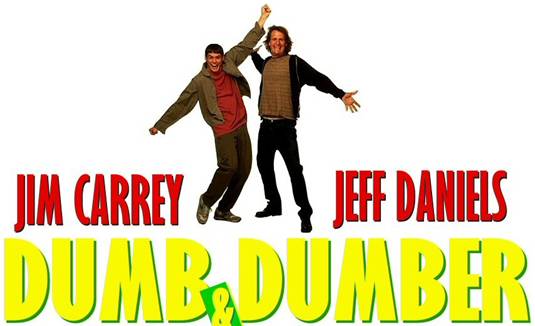 The chances for a follow-up to the 1994 hit comedy Dumb & Dumber was one out of a hundred. The cross-country adventures of two good-hearted and incredibly stupid friends is on the way again and it's not a kind of April Fools' jokes.
Jim Carrey
and
Jeff Daniels
will both return to play Lloyd and Harry, with the
Farrelly
brothers directing again. The original film's co-director
Peter Farrelly
said that Dumb & Dumber will go in front of cameras this fall.
We're getting set to shoot Dumb and Dumber 2 in September. It's the first sequel we've ever done and we've got Jim Carrey and Jeff Daniels back. … Jeff always wanted to do it. We always wanted to do it. Jim was busy, but he called and said, 'We've got to do this thing again.' He had just watched Dumb and Dumber and he said, 'This is the perfect sequel. Let's do it.'
Sean Anders
and
John Morris
, who previously wrote 'Hot Tub Time Machine' and 'Mr. Popper's Penguins,' are penning the script, but the project has not been given the green light just yet. Check out video for Dumb & Dumber created like it is an adrenaline packed suspenseful thriller. How about having similar idea for a sequel? [youtube]http://www.youtube.com/watch?v=zLDx-BPgxxA[/youtube]