Movie News
Early Plot Details of TRON 3 Leaked Online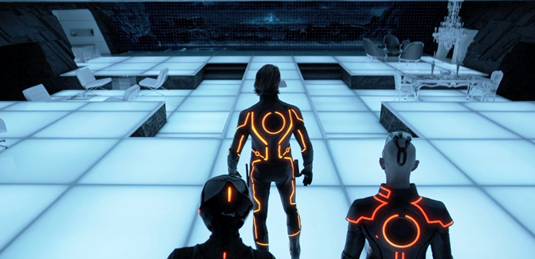 TRON: Legacy looks and sounds amazing thanks in part to light suits and the Daft Punk soundtrack, but the whole thing may be a half hour too long. It may be the hidden reason Walt Disney Pictures had brought aboard
David DiGilio,
who wrote the 2006 film Eight Below, to scribe a follow-up. And that's all that we've learned since last year. Now comes word that TRON: Legacy writers
Adam Horowitz
and
Edward Kitsis
confirmed at WonderCon that there is definitely movement going on as we speak. They explained some things, so any speculation can be lifted Horowitz said:
We are working on a sequel. Eddie and I aren't writing the sequel — because of [our show Once Upon a Time] we've moved to be co-producers on it. But there's a script being written right now.
Kitsis added:
Dave DiGilio, writer/producer of the show "Traveler" that was on ABC, is writing it. Joe [Kosinski] is right now shooting Oblivion but we've had a lot of meetings and conversations and we've seen the first draft of the Tron sequel, sometimes movies don't happen as quickly as you want… Our hope is to get something going sooner (rather than later).
Asked about
Jeff Bridges
character and Tron himself, Horowitz said:
I would say the definition of life and death in the digital realm…,
and Kitsis just finished Horowitz's sentence:
…will be explored in the sequel.
Well, what are your thoughts on what a TRON: Legacy sequel might bring to the table? [youtube]http://www.youtube.com/watch?v=d4RiUy23e9s[/youtube]