Movie News
Electra and Elise Avellan Reprise Roles in MACHETE KILLS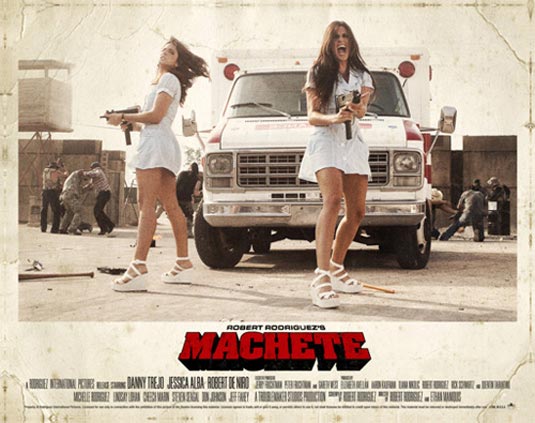 Surprise, surprise!
The Avellan
sisters
Electra
and
Elise
are going to reprise their roles in the upcoming
Machete Kills
sequel. Yeah, like
Jessica Alba, Michelle Rodriguez, Amber Heard
and
Sofia Vergara
were not enough. But hey, when things go wrong it's always safe to have a pair of kick-ass nurses around you, so what the hell… Now in case you're wondering why should anything go wrong in
Robert Rodriguez
's Machete sequel, I will just remind you that
Danny Trejo
a.k.a. ex-Federale will this time get recruited by the President of the United States to track down an arms dealer before he launches nuclear weapons. And when you have
Charlie Sheen
on board to play the President, as well as
Mel Gibson
as that crazy arms dealer mentioned above – everything could go wrong! Not to mention that
Demian Bichir
also stars in the whole thing. So we definitely need some girl-power in here. Do you agree?