Movie News
Elizabeth Debicki As Jordan Baker In The Great Gatsby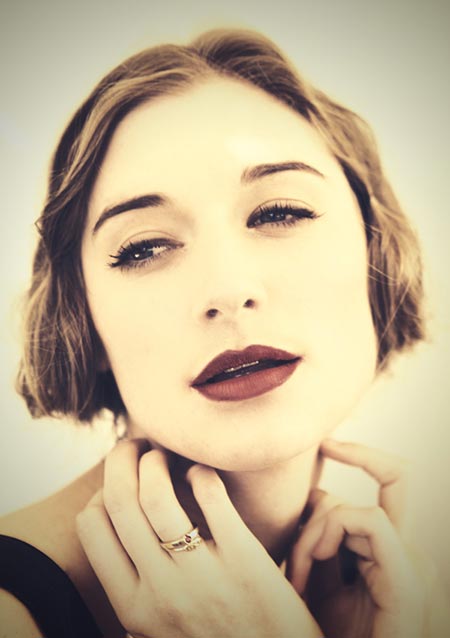 It's time for The Great Gatsby update! As usual, a casting one!
According to the latest reports, lovely Australian newcomer Elizabeth Debicki will join the cast of Baz Luhrmann's upcoming 3D adaptation of F. Scott Fitzgerald's novel of the same name. Quite interesting project and an awesome cast is already involved in the whole thing.
I'm sure you remember our previous reports about this one, but, for the beginning of this one, here's a little description of the novel:
"The mysterious Jay Gatsby embodies the American notion that it is possible to redefine oneself and persuade the world to accept that definition. Gatsby's youthful neighbor, Nick Carraway, fascinated with the display of enormous wealth in which Gatsby revels, finds himself swept up in the lavish lifestyle of Long Island society during the Jazz Age."
Movie already stars Leonardo DiCaprio as Jay Gatsby, Carey Mulligan as Daisy Buchanan, Tobey Maguire as narrator Nick Carraway, while Isla Fisher is in negotiations to play Myrtle, a married woman having an affair with Tom Buchanan (Ben Affleck was offered that one, but he was forced to turn it down due to scheduling conflicts).
As for Elizabeth Debicki, she will play character named Jordan Baker, the famed golfer and love interest of narrator Nick Carraway.
Director Lurhmann definitely looks excited about the cast since he revealed:
"It was a surprising result, but Elizabeth's grasp of the material and her chemical connectivity to Tobey Maguire, in addition to her striking, athletic appearance, had us in a place where we were fully confident and ready to take the leap of giving the role of Jordan Baker to what, I guess, people would term 'a discovery'. We are thrilled."
The film is set to start filming later this year in Australia.