Movie News
Emma Watson in Talks to Play Ila in NOAH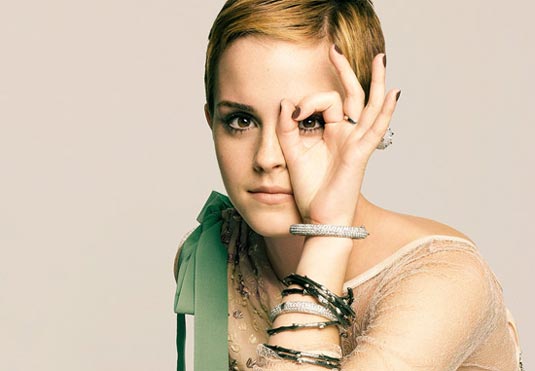 The flow of casting announcements for Darren Aronofsky's Noah is increasing with every day passing. The latest actress wishing to get on the boat is Emma Watson (though I doubt that she'd have much trouble if it really came to that, knowing that today, the chance would be given only to rich and celebs. Kinda like with space-shuttling. The righteous – well who gives a damn about that. Hmmm I wonder what would dear Lord God say to that).
With Russell Crowe lset to play the title role, earlier this week we heard that Logan Lerman (Percy Jackson) and Douglas Booth (Great Expectations) were signing on to play Noah's sons, Ham and Shem.
According to Deadline, if she signs a deal, Watson will play Ila, a young woman who starts a relationship with Shem. There is also still no confirmation yet on whether Jennifer Connelly will play Noah's wife. Variety has heard that Julianne Moore is also a runner-up for that role, while Liev Schreiber might be the man to play the nemesis for our life-on-earth saving Noah. What that means in Biblical-to-film terms, it is still to be seen.
With a script by Aronofsky and Hugo writer John Logan, Noah is scheduled to start shooting in New York and Iceland at the start of August.
Watson has been really busy lately – she'll appear alongside Lerman in The Perks Of Being A Wallflower, which is still awaiting a UK release date, and has recently shot The Bling Ring. Right now, she's working on The End Of The World with Seth Rogen, Jay Baruchel with quite a bunch of cameos.