Movie Posters
Nod VS Mandrake: Another Lovely International Poster For EPIC!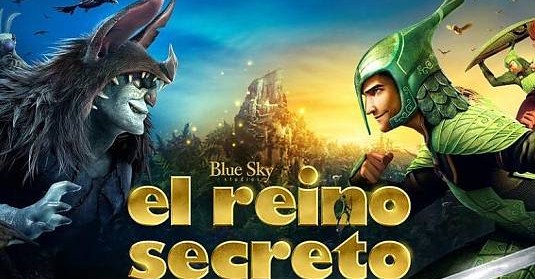 Let the battle deep in the forest begin! We have another lovely poster for the upcoming Epic movie, and as you already see – it's all about Josh Hutcherson's rookie Leafmen warrior Nod and Christoph Waltz's Mandrake aka the leader of the Boggans. Check out the rest of this report to take a better look at this duo & let us know what you think! Director Chris Wedge stands behind this 3D CG action-adventure comedy that reveals a hidden world unlike any other. In other words, the movie will tell us a story of a teenage girl who finds herself in a secret world, where she must help a team of fun and whimsical characters to save their world.
From the creators of Ice Age and Rio, Epic tells the story of an ongoing battle deep in the forest between the forces of good and the forces of evil. When a teen age girl finds herself magically transported into this secret universe, she must band together with a rag-tag team of fun and whimsical characters in order to save their world…and ours.
Beside Hutcherson and Waltz, the rest of the Epic voice cast includes Beyonce Knowles, Colin Farrell, Amanda Seyfried, Christoph Waltz, Aziz Ansari, Pitbull, Jason Sudeikis, Steven Tyler, Blake Anderson and Judah Friedlander. Epic is set to open on May 24th, 2013. Click for a better look & stay tuned for more updates!