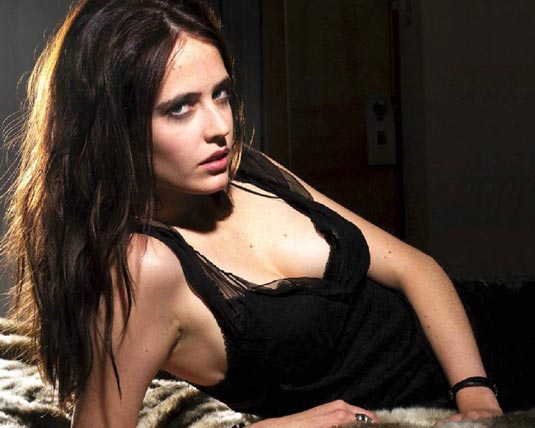 Just yesterday we had a little chat about Tim Burton's upcoming Dark Shadows, and today we have something fresh to share with you, because French actress Eva Green is in talks to join the cast as well!
Green is probably best known for her appearance in 2006's Casino Royale so, we guess that this kind of project could be nice come-back for her.
She will play Angelique Bouchard Collins, character that was a witch trapped in a love/hate relationship with Vampire Barnabas Collins in the series.
You already know that Barnabas Collins will be played by Johnny Depp.
Jackie Earle Haley is negotiating to play Willie Loomis, a conman who releases Collins from his sealed coffin only to be attacked and enslaved as the vampire's manservant.
On the other hand, Bella Heathcoate is reportedly playing Victoria Winters, the young governess of the Collins estate.
When it comes to Burton's and Depp's longtime passion project Dark Shadows, we all know that it was first announced in 2007.
The whole thing revolves around a centuries old vampire searching for fresh blood and his lost love, Josette, and his many adventures involving ghosts, werewolves, time travel and other quite weird stuff.
Now, it looks that things are moving forward, as the production is slated to begin this April.
Seth Grahame-Smith has penned the script and Depp, Graham King, Richard Zanuck, Christi Dembrowski and David Kennedy are producing.
Let us also remind you that, in an interview with MTV, Burton previously explained that:
"One of the biggest challenges on Dark Shadows is to just capture that weird tone of the show."