Movie News
Eva Mendes, Josh Hartnett and Ben Kingsley Head to 'Queen of the South'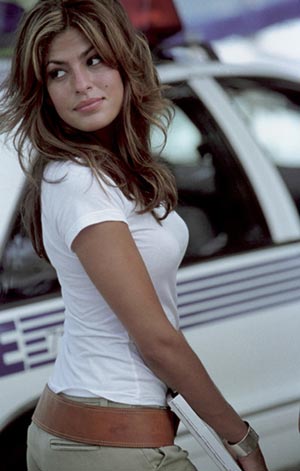 Having just wrapped up the production of
Frank Miller
's "
The Spirit
",
Eva Mendes
, the co-star of
Will Smith
in dramedy "
Hitch
" has set her eyes on another feature film project. The 34-year-old Cuban-American actress is set to topline drama thriller for
Warner Independent Pictures
entitled "
Queen of the South
".Taking the role of the main character, Mendes is going to portray a Mexican woman who becomes a Spanish drug lord to avenge the death of her boyfriend. For the movie, she will be teaming up with fellow actors,
Josh Hartnett
and
Ben Kingsley
, as well as with helmer
Jonathan Jakubowicz
. "
Queen of the South
" is adapted from
Arturo Perez Reverte
's best selling novel with the title of "La Reina del Sur". Made using the script provided by Jakubowicz and
Albert Torres
, the film will be filmed in Mexico and Spain in September 2008.