Movie Trailers
Watch: New Featurette From EVIL DEAD, Opening This Friday!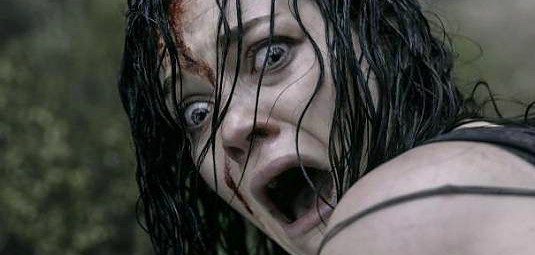 Time to take another look at the upcoming Evil Dead remake! As you already know, Fede Alvarez' movie opens this Friday, so I guess now is the perfect moment for all of us to watch another featurette from the whole thing. Watch out, this 2-minute video contains some creepy scenes… Fede Alvarez directed the movie from a script he co-wrote with Rodo Sayagues which revolves around five friends who become holed up in a remote cabin. [jwplayer mediaid="145014″] The film was produced by Sam Raimi, Bruce Campbell and Robert G. Tapert – the writer/director, lead actor, and producer of the original trilogy respectively.
In the much anticipated remake of the 1981 cult-hit horror film, five twenty-something friends become holed up in a remote cabin. When they discover a Book of the Dead, they unwittingly summon up dormant demons living in the nearby woods, which possess the youngsters in succession until only one is left intact to fight for survival.
Starring Jane Levy, Shiloh Fernandez, Lou Taylor Pucci, Jessica Lucas and Elizabeth Blackmore, Evil Dead is set to open on April 5th, 2013.