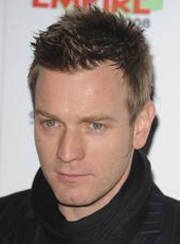 Looks like pop diva
Madonna
is set to direct
W.E.
using the script she's writing together with
Alex Keshishian
(remember him from Truth or Dare, right?). This new project is actually biopic of royal proportion, and if you check the rest of our report, you might get little surprised hearing what it's all about, and what actors are involved in the whole project… So, we know that this would be Madonna's second directorial film, since we all know her directorial debut film was
Filth And Wisdom
released in 2008. This new project is, as we heard, going to be something completely different, because this time the story is about the affair between King Edward VIII and Wallis Simpson that led to the Brit royal abdicating the throne to marry his divorcee lover. Ok, you may love the story, or hate it, but what do you think about the two leading roles?
Ewan McGregor
is set to star as King Edward VIII, so he's joining the cast that includes
Vera Farmiga
and
Abbie Cornish
. How about that? Vera Farmiga, still in our fresh memory from
Up in the Air
is eyeing the plum role of Simpson. Oscar nominated actress certainly has the look and the capability to play this role, crucial to the success of the film will be the chemistry between the her character and the King. Looks like Madonna really likes the "royalty-thing", because, let us remind you, she already wanted to make a musical of the life of Wallis Simpson, the divorced American socialite with whom King Edward VIII fell in love and abdicated the British throne. And now, with those well-known actor names involved, we definetely see she's very busy these days. Former Miramax exec Colin Vaines and David Parfitt are producing the pic. What else can we say but – we wish you luck Madonna!