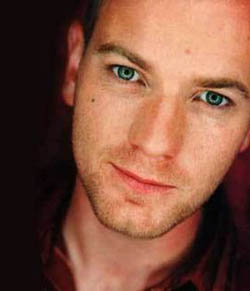 Ewan McGregor, Kevin Spacey and Jeff Bridges are in negotiations to star opposite George Clooney in the "Men Who Stare at Goats."
Based on the book by the Guardian columnist Jon Ronson, "Men Who Stare at Goats" is set in Iraq and centers on Bob Wilton (Ewan McGregor), a desperate reporter who stumbles upon the story of a lifetime when he meets Lyn Cassady (George Clooney), who claims to be a former secret U.S. military psychic soldier who was reactivated post-9/11.
The book's title refers to the telepathic ability to kill farmyard animals with just a thought.
"Men Who Stare at Goats" chronicles the two men's travels through Iraq and offers glimpses into the supposedly real secret Army unit tasked with creating soldiers with paranormal powers.
Jeff Bridges will play Bill Django, the founder of the psychic soldier program and Lyn's mentor. Spacey will play Larry Hooper, a former psychic soldier who is running a prison camp in Iraq.
Clooney's producing partner Grant Heslov will direct the film from Peter Straughan's script.