Movie News
Exclusive: First 10 Minutes of Walk Hard: The Dewey Cox Story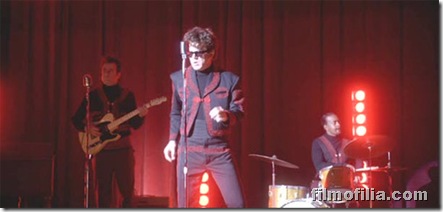 It's a proven fact. Everything that Judd Apatow touches turns to comedy gold. The
40 Year-Old Virgin
filmmaker already brought you the two most hilarious flicks of 2007,
Superbad
and
Knocked Up
, and he's not done yet. Apatow produced and co-wrote the forthcoming Columbia Pictures comedy
Walk Hard: The Dewey Cox Story
. How hilarious is it? See for yourself with this exclusive look at the first 10 minutes of the movie — just click the link below.
Walk Hard
, directed and co-written by Jake Kasdan (
The TV Set
,
Orange County
), stars John C. Reilly as larger-than-life musician and songwriter Dewey Cox. As the film's official synopsis proclaims, America loves Cox! Nice. But behind the music is the up-and-down-and-up-again story of a musician whose songs would change a nation. On his rock 'n roll spiral, Cox sleeps with 411 women, marries three times, has 22 kids and 14 stepkids, stars in his own '70s TV show, collects friends ranging from Elvis to the Beatles to a chimp, and gets addicted to — and then kicks — every drug known to man… but despite it all, Cox grows into a national icon and eventually earns the love of a good woman — longtime backup singer Darlene (Jenna Fischer). With a setup like that, how can you not wanna check out our exclusive sneak preview? http://www.walkhard-movie.com/ign/
Walk Hard trailer