Movie Photos
Exclusive IRON MAN 3 Spot Coming to Avengers Alliance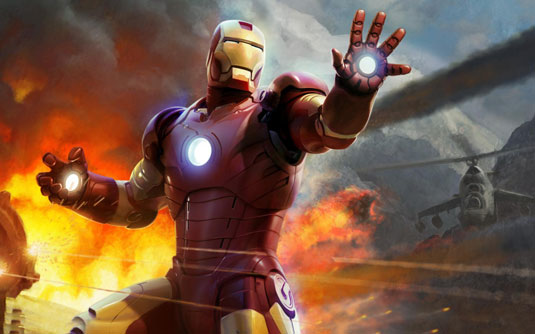 Marvel announced today that, to celebrate its 40 millionth player, game Marvel: Avengers Alliance will exclusively premiere a new commercial for Marvel's
Iron Man 3.
Beginning on Monday, April 1st, within the game's newsfeed, players of Marvel: Avengers Alliance will be able to see the latest 30 second spot for the upcoming movie, one full day before it airs on Tuesday, April 2nd. Plus, we've got a special look at Iron Man's Mark 42 armor which will soon be available in the game! Check it out below:
So, what are you waiting for? Join the millions of social gamers and Marvel fans by playing "Marvel: Avengers Alliance" on Facebook, or at
www.playdom.com
, in order to see the spot among the first on the planet, or stay tuned for more on when Tony's latest armor will appear in Marvel: Avengers Alliance. Until then, watch out for the new TV spot in the game this Monday! Also, starting yesterday, at the Walt Disney World Resort Iron Man and the Iron Patriot take to the skies like never before – on the sides of their very own monorail! This original design features Iron Man on one end and the Iron Patriot on the other end on each side of the monorail:
Directed by
Shane Black,
Iron Man 3 comes to theaters May 3rd, 2013 and stars
Robert Downey Jr.
,
Guy Pearce
,
Rebecca Hall
,
Gwyneth Paltrow
,
Ben Kingsley
,
Paul Bettany
,
Don Cheadle
and
Jon Favreau
. Source:
Marvel