F. Gary Gray
, director responsible for
Law Abiding Citizen
with
Jamie Foxx
and
Gerard Butler
has a new project!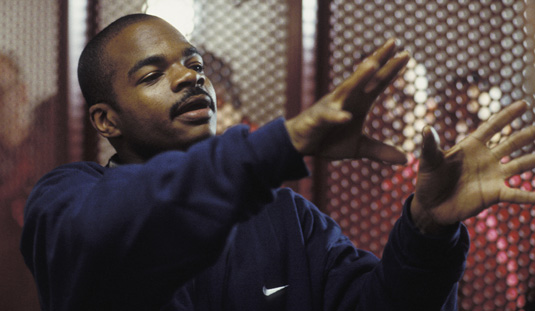 This time it's the mystery thriller titled
Hair of the Dog
, for Gold Circle Films. Casting news has not been announced at this time, no production schedule was released for the film as of yet, but we still have some details to share with you.
Kirsten Elms
penned the story that will "center on a successful executive who becomes the victim of a vicious blackmail scheme that threatens to destroy his family. But he discovers he is just a pawn in the midst of a much darker agenda." Paul Brooks will produce, and his Gold Circle partners Scott Niemeyer and Norm Waitt will exec produce, while Guy Danella and Jeremy Platt are onboard to co-produce. Gray's Gold Circle slate includes
Life as We Know It
starring
Katherine Heigl
and
Josh Duhamel
, and the docu
In the Land of the Free
. Gray was previously rumored for helming duties on the
Kane & Lynch
adaptation, but we don't know if this new thriller is kind of confirmation that the director is not a part of that project. We'll keep an eye on this one, stay tuned!