Movie News
Fantastic Fest 2010 Announces Let Me In For Opening Night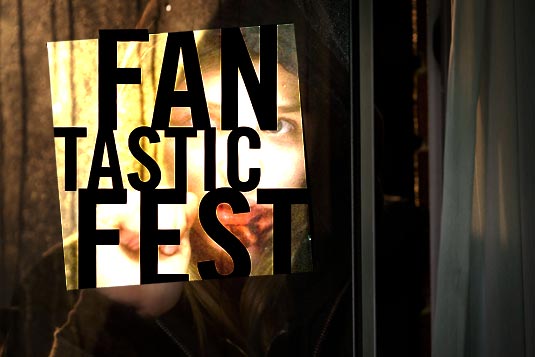 Fantastic Fest is pleased to announce the opening night film will be the U.S. premiere of the highly anticipated Let Me In, directed by Matt Reeves (Cloverfield) and starring Chloe Moretz (Kick Ass), Kodi Smit-McPhee (The Road), Elias Koteas (Shutter Island) and Richard Jenkins (The Visitor). The red carpet event will take place on Thursday, September 23 at The Paramount Theatre with director Matt Reeves and cast members in attendance. Let Me In is a terrifying tale about an alienated 12-year old (Kodi Smit-McPhee) who is viciously bullied by his classmates and neglected by his divorcing parents. Achingly lonely, Owen spends his days plotting revenge on his middle school tormentors and his evenings spying on the other inhabitants of his apartment complex. His only friend is his new neighbor Abby (Chloe Moretz), an eerily self-possessed young girl who lives next door with her silent father (Oscar nominee Richard Jenkins).
"We are truly honored that Fantastic Fest has chosen to open their festival with the U.S. premiere of Let Me In. It is incredibly exciting to be able to present the film to an audience who I know are just as passionate about John Ajvide Linqvist's story as I am,"
said director Matt Reeves.
"Fantastic Fest has been following the development of this movie with rabid interest and we couldn't be more excited to share what Matt Reeves has up his sleeve in adapting this incredible story. We anticipate that this will solidify his place as a visionary genre artist,"
said Fantastic Fest co-founder Tim League. And more than anything Fantastic Fest is ecstatic to see vampires doing what they do best – horrifying us with their bloodlust. Fantastic Fest is also cooking up a gorgeous Mondo poster for Let Me In from artist Olly Moss. Fantastic Fest is scouring the globe for the very best in action, horror, science fiction, fantasy to the truly bizarre in contemporary cinema for your viewing pleasure. Look for more announcements in the weeks to come, including information on our gala events, parties and AMD Next Wave filmmakers in attendance. Fantastic Fest is the film festival with the boring parts cut out. Miss this one and your regrets will agonize you for years to come. You have been warned. If you haven't seen Let Me In trailer, check it out now!
Fantastic Fest Logo