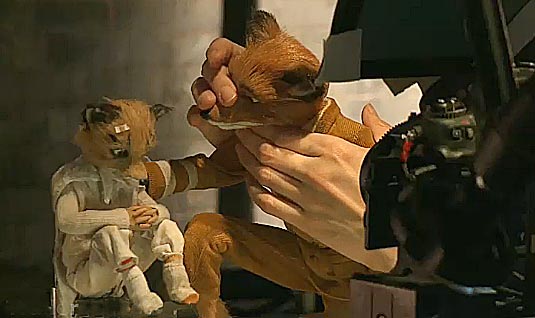 A brand new behind the scenes featurette for
Wes Anderson
's stop-motion animated film "
The Fantastic Mr. Fox
" has been released.
Synopsis:
Mr. Fox, Mrs. Fox, and all their fox babies live under a hill under a tree, along with Badger, Rabbit, Weasel, and all of their families. To make ends meet, every night, Mr. Fox steals a meal from one of the three crooked farmers–Boggis, a chicken farmer, Bunce, who has a little bit of everything but only eats duck liver, and Bean, who farms turkeys and apples and subsists solely on apple cider. With his keen sense of smell, and the farmers' distinctive diets, Mr. Fox has no problem evading them. After so much treatment, the greedy farmers band together to end Mr. Fox. They ambush him at the base of his hole in the hill, and while Mr. Fox survives, his tail does not. Thus begins an obsession on the part of the farmers. They first try to dig the foxes out, but they are outdug by eight sets of paws. Then, they move to starving them out. This is unfortunate, as no other creatures living under the hill (though now more of a valley; a bulldozer was involved at one point) can get out, either. Mr. Fox is not a very popular figure until he chances across the idea of digging under the farmhouses…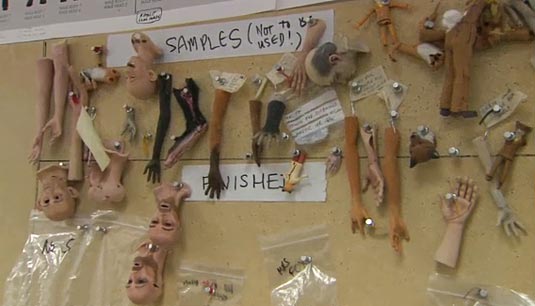 The film features the voices of George Clooney, Meryl Streep, Jason Schwartzman,
Bill Murray, Wally Wolodarsky,
Eric Anderson,
Michael Gambon, Willem Dafoe, Owen Wilson, Jarvis Cocker
and
Helen McCrory
. It is produced by Wes Anderson,
Scott Rudin
and
Allison Abbate
. "The Fantastic Mr. Fox" hits theaters on November 25, 2009. If you haven't seen
"The Fantastic Mr. Fox" trailer
, check it out now!