Movie News
Fassbender, Swinton & Wasikowska, Plus Hurt in Jarmusch's Vampire Film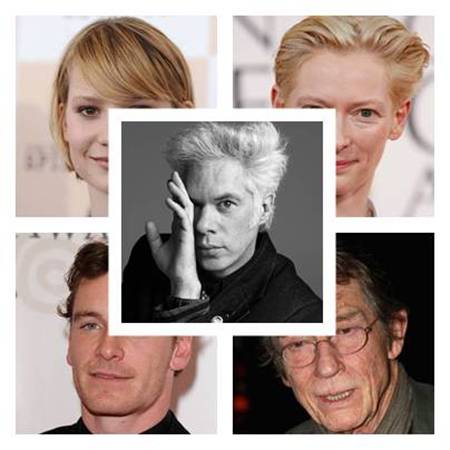 Jean-Luc Godard once said:
It's not where you take things from — it's where you take them to."
Straight to the point, Jim Jarmusch is set to make a vampire movie starring Tilda Swinton, Michael Fassbender and Mia Wasikowska as his goblins, with John Hurt in a featured role.
Three of favorites, Tilda Swinton, Michael Fassbender and Mia Wasikowska are previously slated to star while John Hurt, who worked with both Swinton and Jarmusch on The Limits of Control, is also on board, in what's described as a featured role.
Jarmusch revealed the project is in the works for a while, telling that:
I've been imagining this film for years. I can't wait to now realise it with these remarkable collaborators."
Jarmusch has been a major promoter of independent cinema, but times are changing and Recorded Picture Company along Pandora Films are producing while HanWay Films is handling international sales.
However, Jarmusch explains the project as a "crypto-vampire love story", set against the romantic isolation of Detroit and Tangiers, and will lens in Germany, Morocco and Detroit in early 2012.
Jeremy Thomas from Recorded Picture Company added:
As a friend, I've admired Jim's films from the beginning, and I'm glad we're finally working together."
As fans of pretty much everyone enrolled, can't wait to see awesome cast work with the director. Sounds like it could be the Jarmusch's most affirmative work since Ghost Dog: Way of the Samurai, and if anyone can bring new touch to the undead archetype, it's Jim.
[youtube]http://www.youtube.com/watch?v=hqpEXI5C3Ck[/youtube]
Ghost Dog – The driving scene…