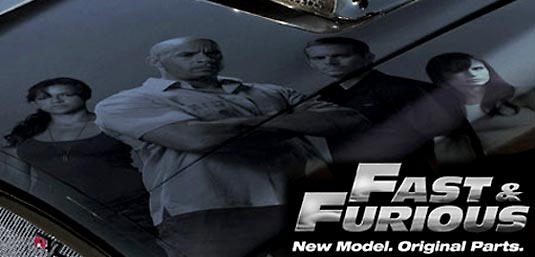 MTV Movies Blog has just debuted a first poster from the forthcoming film, "Fast & Furious," which is the fourth installment in the franchise. The poster features a shot of Vin Diesel, Paul Walker, Michelle Rodriguez and Jordana Brewster being reflected on the hood of a car and tagline: "New Model. Original Parts."

When a crime brings them back to L.A., fugitive ex-con Dom Toretto (Diesel) reignites his feud with agent Brian O'Conner (Walker). But as they are forced to confront a shared enemy, Dom and Brian must give in to an uncertain new trust if they hope to outmaneuver him. And from convoy heists to precision tunnel crawls across international lines, two men will find the best way to get revenge: push the limits of what's possible behind the wheel. Fast and Furious hits theaters on April 3rd 2009. 

The new movie is directed by Justin Lin, (The Fast and the Furious: Tokyo Drift). Also stars John Ortiz, Laz Alonso, Gal Gadot, Shea Whigham, Tego Calderon and Liza Lapira.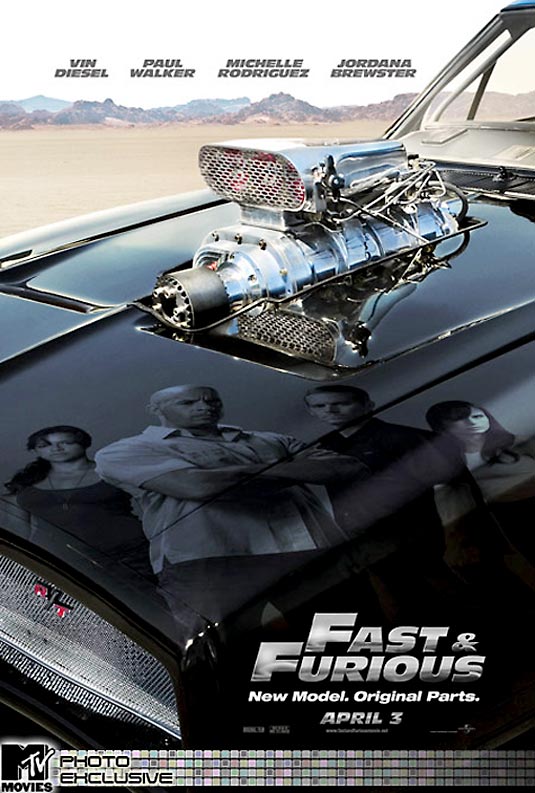 "Fast and Furious" opens to theaters on June 5th, 2009.