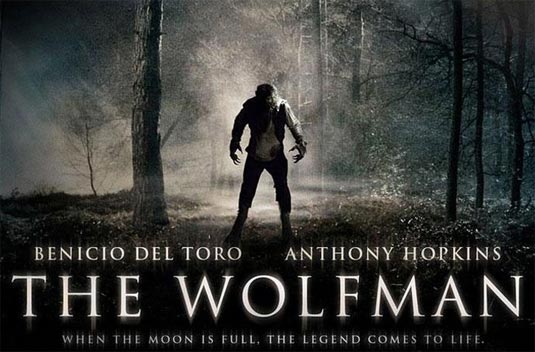 Universal Pictures has released the final poster for "
The Wolfman
" starring
Benicio Del Toro, Anthony Hopkins, Emily Blunt
, and
Hugo Weaving
among others. Inspired by the classic Universal film that launched a legacy of horror, "The Wolfman" brings the myth of a cursed man back to its iconic origins. Oscar winner Benicio Del Toro stars as Lawrence Talbot, a haunted nobleman lured back to his family estate after his brother vanishes. Reunited with his estranged father (Oscar winner Anthony Hopkins), Talbot sets out to find his brother…and discovers a horrifying destiny for himself.
Joe Johnston
directs "The Wolfman," and six-time Oscar-winning special effects artist
Rick Baker
brings his design and makeup talents to transform Del Toro into the fearsome title character. The film is set to hit theaters on February 12, 2010.
The Wolfman Poster