Movie Photos
First Clip From THE NECESSARY DEATH OF CHARLIE COUNTRYMAN, Starring Shia LaBeouf & Evan Rachel Wood!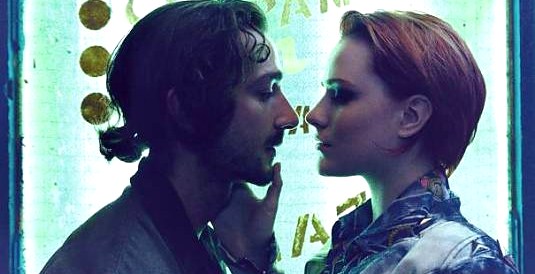 As we reported
earlier today
,
Fredrik Bond
's film
The Necessary Death of Charlie Countryman
is one of the titles that will compete for the Golden Bear statue at the
63rd Berlin International Film Festival
. You already had a chance to see some
images
with
Shia LaBeouf
and
Evan Rachel Wood
at our site, but today –
it's action time
, 'cause we finally have the first clip from the whole thing to share! Enjoy!
Fredrik Bond
directed the movie from a script written by
Matt Drake
which follows a guy named Charlie Countryman who must undergo a dark and brutal
trial by fire
to save the love of his life – a woman named Gabi, who's claimed by a violent crime boss. As we previously reported,
Shia LaBeouf
plays the title character, while
Evan Rachel Wood
stars as his love interest Gabi. The rest of the cast includes
Mads Mikkelsen
,
Melissa Leo
,
Til Schweiger
and
Rupert Grint
.
The Necessary Death of Charlie Countryman
premiered on January 21st, 2013 at the
Sundance Film Festival
and as we said – it is scheduled to be screened
in competition
at this year's
Berlinale
which starts tomorrow.
Charlie Countryman was just a normal guy… until he fell in love with the one girl who will probably get him killed. When Charlie meets the absolutely irresistible Gabi she's already been claimed by Nigel, an insanely violent crime boss with a gang of thugs at his disposal. Armed with little more than his wit and naïve charm, Charlie endures one bruising beat down after another to woo Gabi and keep her out of harm's way. Finally his exploits of blind valor create such a mess that he's left with only one way out; to save the girl of his dreams, must Charlie Countryman die?
Let us know what you think about the movie, and stay tuned for more!