Focus Features has debuted the first and great teaser poster for Cary Fukunaga's (Sin Nombre) adaptation of famous novel by English writer Charlotte Brontë – Jane Eyre.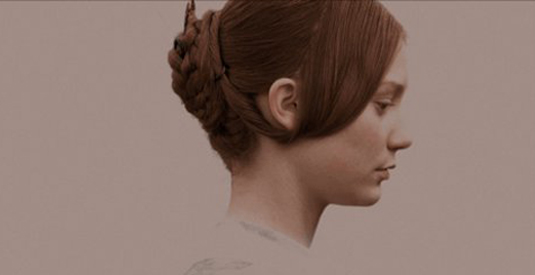 In this adaptation we will watch Mia Wasikowska as Jane Eyre, Michael Fassbender as Edward Rochester, Jamie Bell as St. John, Judi Dench as Mrs. Fairfax and Imogen Poots as Blanche Ingram. So, check out now official Jane Eyre synopsis: Based on Charlotte Brontë's classic novel, the romantic drama stars Mia Wasikowska (Alice in Wonderland) and Michael Fassbender (Inglourious Basterds) in the lead roles. In the story, Jane Eyre flees Thornfield House, where she works as a governess for wealthy Edward Rochester.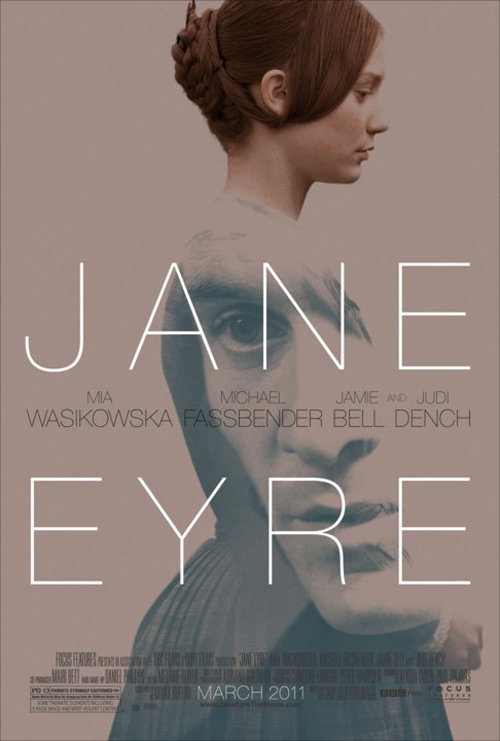 The isolated and imposing residence – and Mr. Rochester's coldness – have sorely tested the young woman's resilience, forged years earlier when she was orphaned. As Jane reflects upon her past and recovers her natural curiosity, she will return to Mr. Rochester – and the terrible secret that he is hiding… Fukunaga will direct from the script written by Moira Buffini. The movie also stars Sally Hawkins, Jayne Wisener, Sophie Ward, Tamzin Merchant, Simon McBurney and Emily Haigh among others. Jane Eyre is set to open March 11, 2011.