Movie Photos
First Look at Amber Heard Seducing Danny Trejo in MACHETE KILLS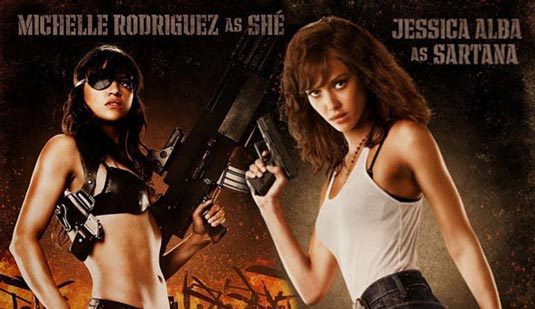 So far the Grindhouse expansion Machete Kills (In case you forgot, Grindhouse consists of Planet Terror and Death Proof) has teased a Lady Gaga, Marko Zaror and William Sadler character posters and some brief footage behind the scenes with Mel Gibson, who plays a villain in the film.
Now we finally have our first official still from the sequel and it features Amber Heard (Dive Angry) as a blonde Miss San Antonio trying to seduce Danny Trejo as Machete himself. Have a look:
The film has been picked up by Open Road films for distribution and will be released sometime in 2013.
Directed by Robert Rodriguez, Machete Kills also stars Demian Bichir, Sofia Vergara, Charlie Sheen, Michelle Rodriguez, Antonio Banderas, Jessica Alba, Alexa Vega, Vanessa Hudgens, Cuba Gooding Jr. and others.