Movie News
First Look At Evangeline Lilly as Tauriel In THE HOBBIT: AN UNEXPECTED JOURNEY!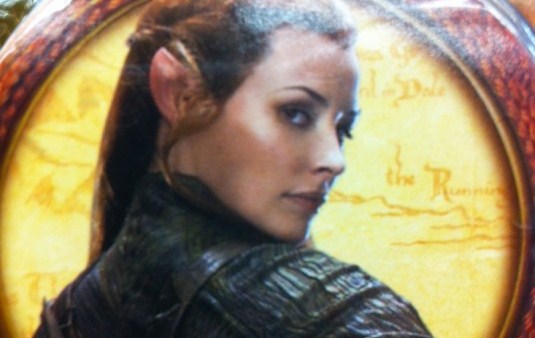 So, this is why we all just love elves? I mean, if they all look like
Evangeline Lilly
in this picture, then we have nothing to be worried about. And, yes, consider this to be the first good look at lovely Lilly who stars as
Tauriel the Elf
in the upcoming Peter Jackson's
The Hobbit: An Unexpected Journey
movie. In case anyone out there is still confused with this character, let us remind you that she has nothing to do with the actual book by
J.R.R. Tolkien
, but still, thanks to the screenwriters, we have one good looking elf who:
…knows how to wield any weapon, but the primary weapons that she uses are a bow and arrow and two daggers. And she's lethal and deadly!
This is exatcly what Lilly had to say about her character back in January, when she also revealed that Tauriel is as a warrior and head of the Elven Guard, or if you prefer her words:
She's the big shot in the army
. That's good to know, sounds like we have a tough girl on board!
The Hobbit: An Unexpected Journey
is set for a December 14th, 2012 release date.