Movie Photos
First Look at GRAND PIANO Shows Elijah Wood Sitting at the Keys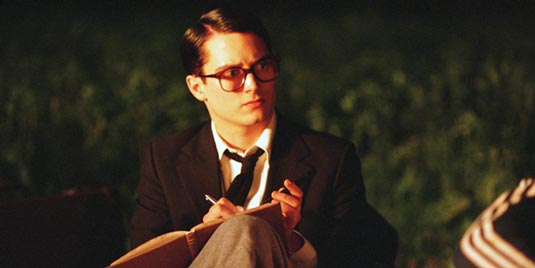 Have you heard about this new thriller starring
Elijah Wood
and
John Cusack
, titled
Grand Piano
? The film follows a concert musician who is, after a five-year hiatus due to the concert fright, making his way back to the stage and who discovers a note on his music sheet saying that, if he doesn't play the best recital of his life, he will be killed. Not exactly the most thrilling of concepts, but there it is, and it reminds me a little of the Speed concept (remember –
Sandra Bullock
,
Kianu Reeves
, speeding bus…?). Here we have the first look at Elijah Wood sitting at the piano keys, which isn't much – I like 'nasty little Hobbitses' as much as the next girl, but please, make him look at least a bit scared while at the keys, for f*ck's sake! Check it out below:
Damien Chazelle, who wrote the upcoming sequel to The Last Exorcism, did the script and
Eugenio Mira
, who last directed the thriller Agnosia in 2010, is taking the helm. Grand Piano does not have an exact release date yet, but is expected to come out some time in 2013.