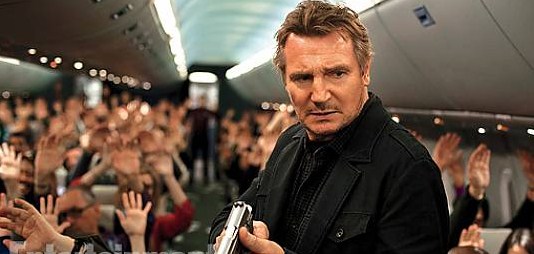 Here's the first (and once again – official) look at Liam Neeson, who stars as the lead in the upcoming action thriller Non-Stop. As you already know, this movie comes from director Jaume Collet-Serra, and follows an air marshall who must spring into action aboard an international flight.
Beside Neeson, Non-Stop also stars Julianne Moore, Nate Parker, Michelle Dockery and Scoot McNairy, and the movie is still without an official release date.
Collet-Serra directs the movie from a script written by Christopher Roach and John W. Richardson which centers on:
Bill Marks, a burned-out veteran of the Air Marshals service. He views the assignment not as a life-saving duty, but as a desk job in the sky. However, today's flight will be no routine trip. Shortly into the transatlantic journey from New York to London, he receives a series of mysterious text messages ordering him to have the government transfer $150 million into a secret account, or a passenger will die very 20 minutes.What follows is a nail-biting cat and mouse game played at 40,000 feet, with the lives of 200 passengers hanging in the balance.
Filming of Non-Stop began last month in New York City at JFK Airport, so I guess we'll soon have more stuff to share with you.
Let us know what you think about the movie so far and stay tuned for more!
Image via EW: