Movie Photos
First Look: Daniel Day-Lewis in Steven Spielberg's LINCOLN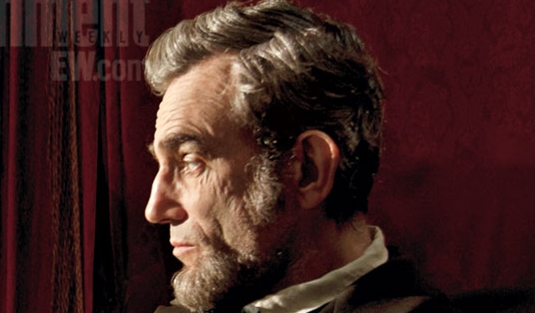 The two-time Oscar-winning thesp,
Daniel Day-Lewis
, which actual name doesn't even appear on the casting call sheet aiming to maintain his extreme method approach, but a first official image arrived this morning and we finally see him in full character, starring in the title role of
Steven Spielberg
's
Lincoln
. The photo seems to be of President Lincoln sitting in his fateful seat at Ford's Theater, in the final moments of his life. Spielberg will be able to redo that tragic moment in our country's history, but the rest of Honest Abe is largely a mystery. Day-Lewis captures not just the likeness of the 16th U.S. president in the image below, but also maintained his 'Lincoln accent'(the U.S. president's somewhat high-pitched, penetrating and not too pleasant voice) Spielberg has been discussing furthermore Day-Lewis' technique with
EW
:
Daniel was always conscious of his contemporary surroundings. Daniel never went into a fugue state. He did not channel Lincoln. All that stuff is just more about gossip than it is about technique. I was calling [all] the actors by their character names. That was something I felt was important to establish a little authenticity, maybe even more for me than for them.
The adaptation of historian Doris Kearns Goodwin's book, 'Team of Rivals', also stars
Sally Field, Joseph Gordon-Levitt, Tommy Lee Jones, David Strathairn
and
James Spader
among the others. The US release is set for November 9th, 2012.
Source:
Entertainment Weekly