Movie Photos
First Look At Johnny Depp In MORTDECAI
Johnny Depp is currently filming the heist comedy Mortdecai on location in London, alongside an all-star cast including Ewan McGregor and Gwyneth Paltrow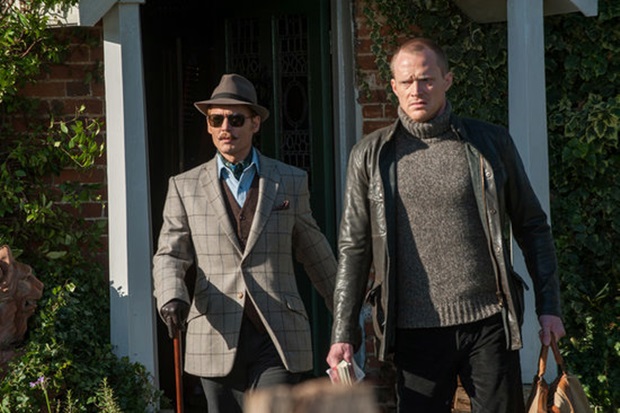 Johnny Depp
is currently filming the heist comedy
Mortdecai
on location in London, England alongside an all-star cast including
Ewan McGregor, Gwyneth Paltrow, Paul Bettany
and
Olivia Munn
. A veteran screenwriter of blockbusters including
Jurassic Park
,
David Koepp
is directing this action-comedy, based comedic crime novel 'The Great Mortdecai Moustache Mystery' by Kyril Bonfiglioli. The story follows an art dealer and part-time rogue Charlie Mortdecai (Depp), who must traverse the globe armed with only his good looks and special charm in a race to recover a stolen painting rumored to contain the code to a lost bank account filled with Nazi gold. As this life-style includes his impossibly leggy wife, he's quite desperate in doing so. He'll also have to contend with angry Russians, the British Mi5, and an international terrorist of course. With a script by
Eric Aronson
(On the Line),
Mortdecai
also stars
Guy Burnet, Michael Byrne, Michael Culkin, Jonny Pasvolsky, Ulrich Thomsen
, and
Paul Whitehouse
. 'The Great Mortdecai Moustache Mystery' is the fourth and final installment in the satire writer's crime-comedy series about Charlie Mortdecai. Bonfiglioli died in 1996 and Craig Brown completed the book, which received strong reviews.