Movie News
First Look: Wes Anderson's GRAND BUDAPEST HOTEL
Wes Anderson's The Grand Budapest Hotel is now in its final stages of production and we get the official look at the cast courtesy of The Film Stage.
Moonrise Kingdom director has assembled a top-notch cast, including Bill Murray, Jeff Goldblum, Saoirse Ronan, Mathieu Amalric, Ralph Fiennes, Jude Law, Adrien Brody, Edward Norton, Jason Schwartzman, Bob Balaban, Willem Dafoe, Tilda Swinton, Owen Wilson, F. Murray Abraham, and Harvey Keitel.
At this point, plot details are still scarce, but the pic is reportedly in the vein of the films of Billy Wilder (The Apartment) and Ernest Lubitsch (The Shop Around the Corner),  set in the 1930s, but Law revealed that the movie may be dipping into another era as well.
Grand Budapest  will be released sometime in 2014.
Hit the jump to check out a bearded Goldblum, along with a suited up Wilson, Fiennes sporting a purple jacket, Brody with his gun drawn, as well as a video featuring Dafoe on a motorcycle in some sort of action scene.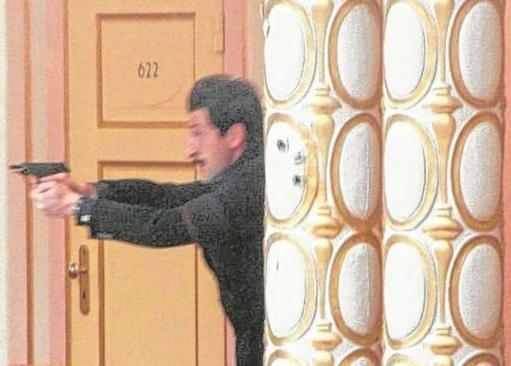 http://www.youtube.com/watch?feature=player_embedded&v=_DH9GaH4J0Y