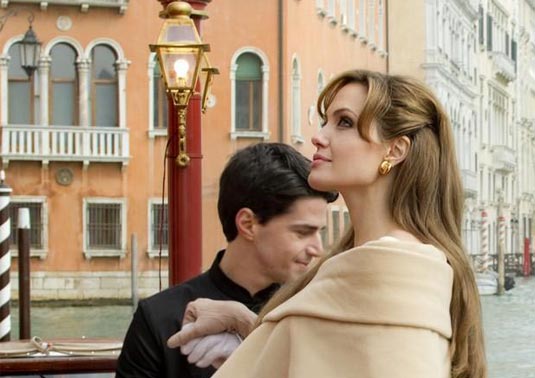 The first production photo of Johnny Depp and Angelina Jolie from the upcoming The Tourist thriller has been released and feature a shot of the two stars in Venice Italy.
The Tourist is based on a 2005 film titled Anthony Zimmer and follows Jolie's Elise, an Interpol agent who locates a criminal with whom she once had an affair. Her character will be entangled in a complicated relationship with Depp as he takes the role of an American tourist named Frank Taylor who is used by the female Interpol agent as a dupe to reach her goal.
Rounding out the supporting cast will be Rufus Sewell, Paul Bettany, Timothy Dalton and Steven Berkoff. Florian Henckel von Donnersmarck (The Lives of Others) is directing.
The Tourist is currently in post production and is scheduled to hit theaters on February 16th, 2011.