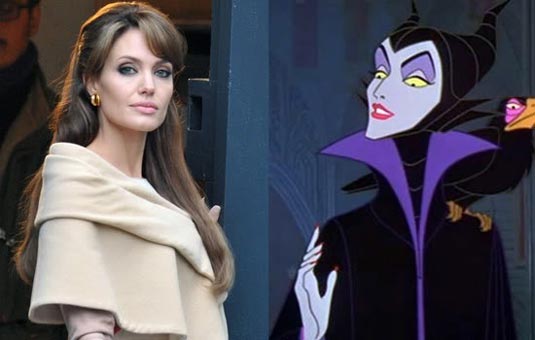 We got our hands on the first on-the-set pictures from new Disney's film, Maleficent, shot in England. Pictures show Angelina Jolie strolling around, getting into her role, I suppose. The Disney film is  based on the "Sleeping Beauty" animated feature and is told from the perspective of the princess's evil nemesis, Maleficent (played by Jolie). They're not much because they're a bit blurry, but take a look.
Oh and, here's a funny image I've found on geektyrant.com, Angelina 'maleficentized'.
Maleficent is set to hit the big screen on July 2nd, 2014. Directed by Robert Stromberg, it also stars Elle Fanning, Juno Temple, Brenton Thwaites, Sharlto Copley, Miranda Richardson and others.