We have added 5 minutes of first look behind the scenes footage from Rob Marshall's Pirates of the Caribbean 4: On Stranger Tides.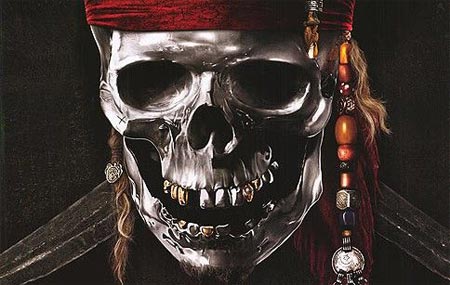 Entertainment Tonight video shots of different scenes being filmed in various exotic locales, from quiet moments to big action sequences, and features a look at new addition Penelope Cruz in costume as Angelica. The video also shows Johnny Depp performing his own stunts as Captain Jack Sparrow, including the shooting of a scene where he "surfs" atop moving carriages as they streak through the streets of the Greenwich, England, set. In related news, Hitfix are reporting that installments 5 and 6 in the mega-franchise are due to shoot back to back. Apparently Disney are very happy with the job that incumbent director Rob Marshall has done, and are telling the cast and crew to set aside time for the huge double follow-up. Synopsis: In this action-packed tale of truth, betrayal, youth and demise, Captain Jack Sparrow crosses paths with a woman from his past (Penelope Cruz), and he's not sure if it's love–or if she's a ruthless con artist who's using him to find the fabled Fountain of Youth. When she forces him aboard the Queen Anne's Revenge, the ship of the formidable pirate Blackbeard (Ian McShane), Jack finds himself on an unexpected adventure in which he doesn't know who to fear more: Blackbeard or the woman from his past. Pirates Of The Caribbean: On Stranger Tides will open in 2D, 3D, and IMAX 3D theaters everywhere May 20, 2011.

The trailer for Pirates of the Caribbean: On Stranger Tides is set to appear online on Monday, December 13th.
Pirates of the Caribbean 4: On Stranger Tides Wallpaper