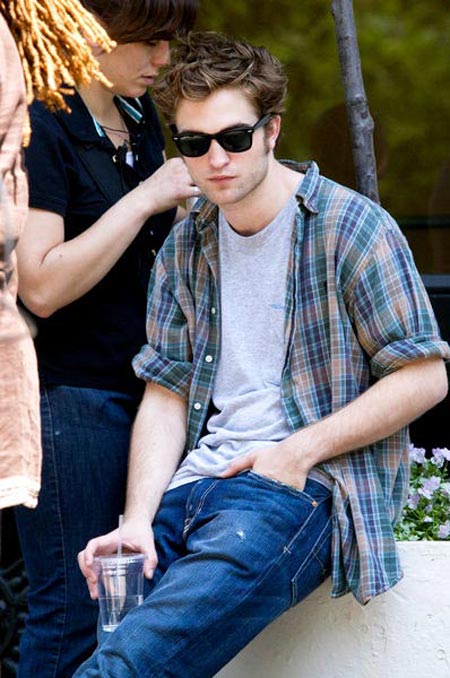 New Moon
star
Robert Pattinson
has been captured on the set of his next feature film, "
Remember Me
". The film will see Robert as a young man with serious issues, mostly caused by his brother's suicide. "Pattinson plays a young man whose brother's suicide has split up his parents (Brosnan and Olin) and left him sleepwalking through life. De Ravin will play a young woman who, after watching her mother get killed before her eyes, seizes life to its fullest. Cooper is being courted to play her father. Will Fetters penned the script, with a rewrite by Jenny Lumet ('Rachel Getting Married'). Nick Osborne and Trevor Engelson are producing through their Underground Films banner."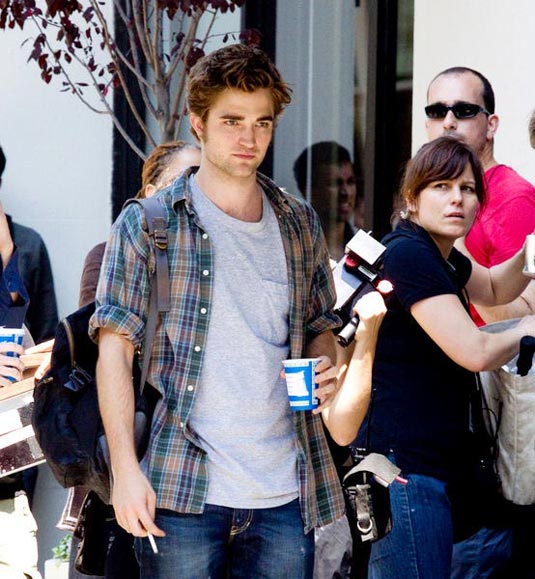 Robbert Pattinson | Remember Me
Summit Entertainment
has set
Emilie de Ravin
("Lost"),
Pierce Brosnan
and
Chris Cooper
to star alongside Robert Pattinson in "Remember Me."
Lena Olin
is currently in talks to be added to the cast. Set for February 12, 2010 U.S. release, "Remember Me" is Robert Pattinson's third film with Summit Entertainment following his collaboration with the studio for "Twilight" and its sequel, "New Moon". "
Eclipse
," the third film in the Twilight series, is scheduled to start shooting eight weeks from now, so the actors have only this little spare time until they're back on set.
Fan video of Robert Pattinson filming "Remember Me" in New York
[youtube]http://www.youtube.com/watch?v=CnJWxU1D0Kk[/youtube]
UPDATE: June 24, 2009.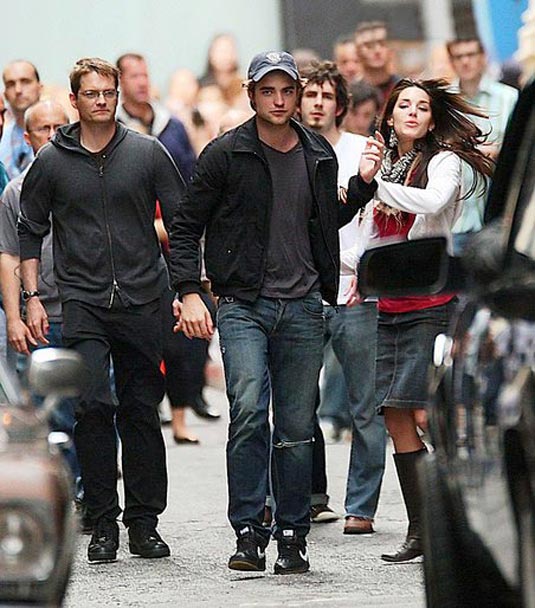 Robert Pattinson
on the set of his new film "
Remember Me
" shooting on location in Manhattan.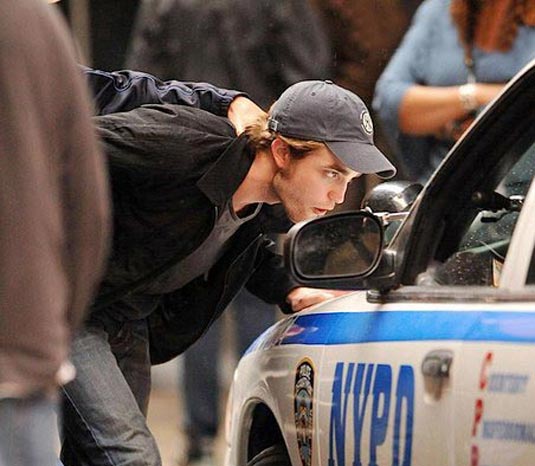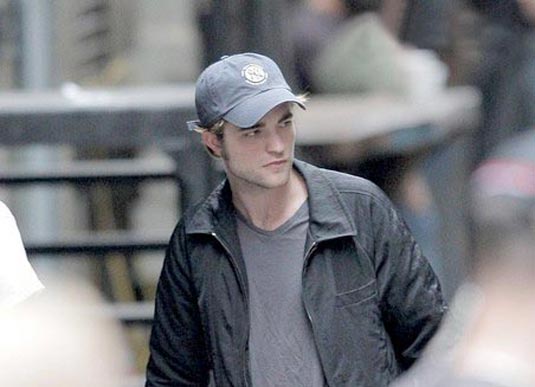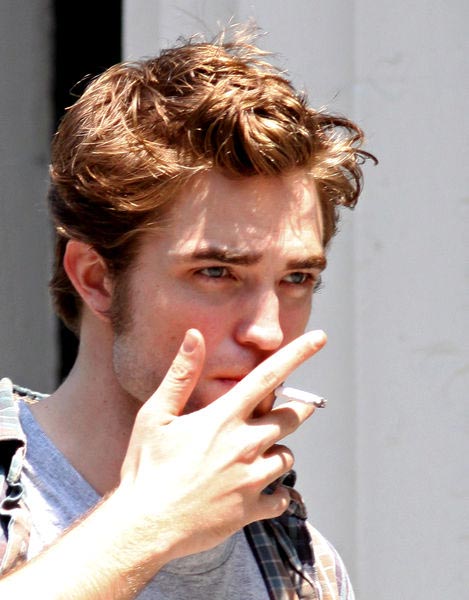 Remember Me Set Photos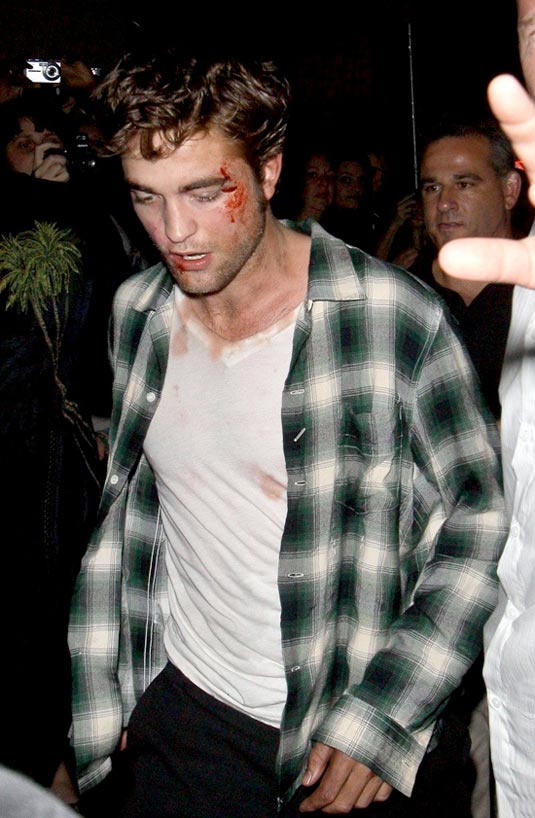 Robert Pattinson Bloody on Remember Me Set 
Robert Pattinson
apparently filming a scene where he got beat up, with a lot of fake blood and bruises on his face.
UPDATE: July 08, 2009.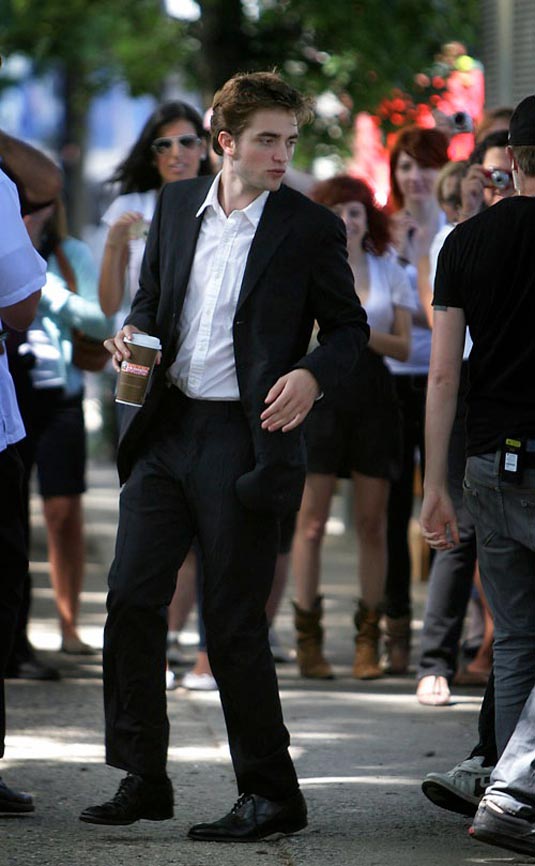 Robert Pattinson in a Suit on Remember Me Set