Movie Trailers
First Trailer For Wes Anderson's THE GRAND BUDAPEST HOTEL
Following up on the poster released a few days ago, the first trailer for Wes Anderson's new film The Grand Budapest Hotel takes us inside the titular hotel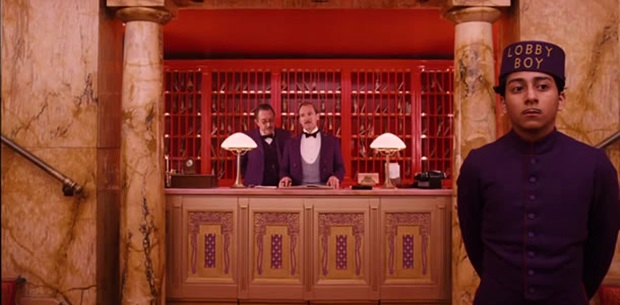 Following up on the poster released a few days ago, the first trailer for Wes Anderson's new film The Grand Budapest Hotel takes us inside the titular hotel, where a legendary concierge (Ralph Fiennes) takes a young employee (newcomer Tony Revolori) under his wing to become his trusted protege.
Judging by the teaser, the Moonrise Kingdom follow-up looks absolutely delightful and includes all of the Anderson tropes that you might hope for.
There are secret codes, quick zooms, and eccentric characters with the combined talents to back them all up, including Saoirse Ronan, F. Murray Abraham, Edward Norton, Mathieu Amalric, Adrien Brody, Willem Dafoe, Lea Seydoux, Jeff Goldblum, Jason Schwarztman, Jude Law, Tilda Swinton, Harvey Keitel, Tom Wilkinson, Bill Murray, and Owen Wilson.
Fox Searchlight only yesterday dated The Grand Budapest Hotel for a March 7th, 2014 release.
Hit the jump to watch the trailer for Anderson's version of Clue.
Synopsis:
THE GRAND BUDAPEST HOTEL recounts the adventures of Gustave H, a legendary concierge at a famous European hotel between the wars, and Zero Moustafa, the lobby boy who becomes his most trusted friend. The story involves the theft and recovery of a priceless Renaissance painting and the battle for an enormous family fortune — all against the back-drop of a suddenly and dramatically changing Continent.