Movie News
Fishburne First Black Actor Chosen as Superman's Perry White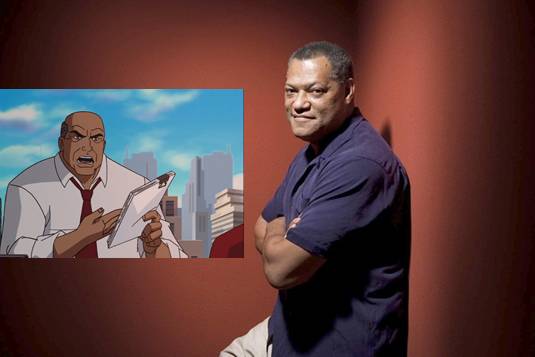 Sorry I'm late, but
Laurence Fishburne
still continues what he started in Parker's 1995 film version of the Shakespeare play, when he became the first African American to play Othello on a big-screen by a major studio. Now, Morpheus is set to play Perry White in Warner Bros. and Legendary Pictures' new Superman film,
Man of Steel
. We have learned so far that Perry White has been a secondary character in all the adaptations made on Superman, but it had never been embodied by a black actor until now. Lucky for Fishburne, times are changing right in front of his eyes. The tough editor first featured in the 1940 radio series The Adventures of Superman and then about a year later found a place on the newspaper comic strip. As for Fishburne he is a veteran of the big screen as well as of stage and TV series who has hit films such as The Matrix, Apocalypse Now and Mystic River to his credit. He recently left the CBS TV series CSI: Crime Scene Investigation. The 50-year old thesp also stars as a part of ensemble cast in the Soderbergh's action thriller movie Contagion, alongside Matt Damon, Marion Cotillard, Kate Winslet and Jude Law. You certainly know that Man of Steel's release date has been pushed back by six months and it is now destined for big audiences in June 2013. I'm sorry I'm bored, but the Superhero flick will be helmed by
Zack Snyder
, with Christopher Nolan and Emma Thomas among the producers. A central character called Superman will be played by
Henry Cavill
, while
Amy Adams
has been selected for the role of Lois Lane- the prime subject of Superman's amorous life.
Kevin Costner
and
Diane Lane
will play the characters of Jonathan andMartha Kent respectively, etc. Check Fishburne out in the official trailer for Contagion movie that hit theaters on Sept. 9th 2011. [youtube]http://www.youtube.com/watch?v=bdzWcrXVtwg[/youtube]
Official Contagion Trailer