Movie News
Francis Lawrence to Direct Marco Polo Film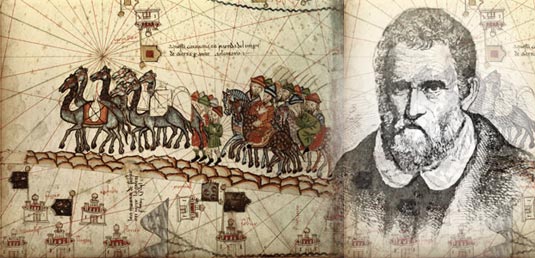 Warner Bros is developing a feature film based on 13th century explorer Marco Polo, and has attached director Francis Lawrence (Constantine, I Am Legend) to helm.
Marco Polo was a merchant from the Venetian Republic who learned about trading whilst his father and uncle, Niccolò and Maffeo, traveled through Asia and met Kublai Khan, who asked him to serve as an ambassador, leading to his extensive travels in Asia on behalf of Khan. In 1269, they returned to Venice to meet Marco for the first time. The three of them embarked on an epic journey to Asia, returning after 15,000 miles and 24 years to find Venice at war with Genoa; Marco was imprisoned, and dictated his stories to a cellmate. He was released in 1299, became a wealthy merchant, married and had 3 children. He died in 1324, and was buried in San Lorenzo di Venezia church.

Map of Marco Polo's travels.
The writing team of Adam Cooper and Bill Collage pitched the idea, with the basic premise of making it "a fantasy adventure instead of a biopic."
"We see this as something that takes place in the Orient of our imagination amid the cultural clash of the East and the West"
Cooper told Variety.
They've already sold the story of Moses re-imagined in the style of 300 and a reinvention of Herman Melville's Moby Dick for Timur Bekmambetov (Wanted).
Lawrence will also produce.
[youtube]http://www.youtube.com/watch?v=lQ3rPaDSoLg[/youtube]