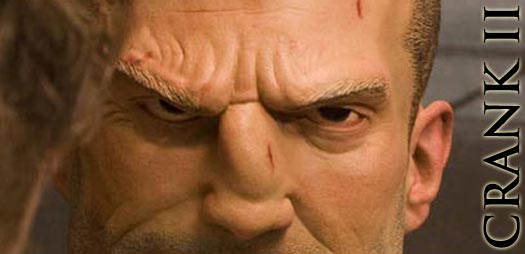 LAtimes has a bunch of really cool behind the scenes photos of "Crank 2: High Voltage" where stuntmen wore caricature masks of Jason Statham while doing battle on a miniaturized set. Judging by some of the other set photos, this mask will be used in a dream sequence or some type of hallucination.
In the sequel, Chev Chelios (Statham) faces a Chinese mobster who has stolen his nearly indestructible heart and replaced it with a battery-powered ticker that requires regular jolts of electricity to keep working.
"Crank 2: High Voltage" opens April 17th, 2009.