Movie News
Freddie Mercury Biopic With Sacha Baron Cohen to be Released in 2014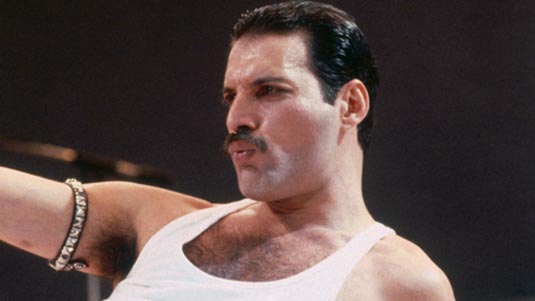 Remember that
Freddie Mercury
biopic guys? It looks that's still in the works and that we'll finally get our chance to watch
Sacha Baron Cohen
as legendary Queen frontman…but not yet! Apparently, things are moving forward, but no release date before 2014. On the other hand, at this moment we know the project should start filming this spring. Guess that's the good news for today. Let us first remind you that this movie should center on Queen's early years and conclude with the band's Live Aid performance in 1985.
Peter Morgan
is behind the initial script while Stephen J. Rivele and Christopher Wilkinson have been hired to do the rewrite. As you probably remember, we previously had some rumor that Stephen Frears will direct the biopic, but now – it looks that's not going to happen. Who will come on board as a replacement? We'll have to wait and see. In the meanwhile here's what Queen guitarist
Brian May
had to say about the whole thing. Just in case you forgot – he's more than involved in the development of the film! "I promised news of yesterday's Queen band meeting. Well, it was just Roger and Jim Beach and myself, we are a small cottage industry!" – said May and continued: "Our main agenda was the Freddie film which, I'm happy to tell you, is on course. Much of our discussion was about contractual things, it's pretty complex and determining who is responsible for what. The pieces are all falling into place, though we are now on a slightly later schedule – filming is now scheduled to start in the Spring, with Sacha Baron Cohen playing Freddie." So, yes, this definitely means the Freddie Mercury biopic is coming! And may also added that the film should be ready for release early in 2014. Anyone interested in more updates on this project? Ok, then, make sure you stay tuned!