Movie Photos
FRIEND REQUEST PENDING: Watch Online Full Movie!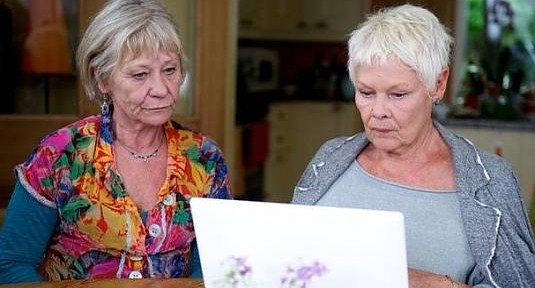 You already guess – this is my personal message to someone out there and it goes like this: I'm still waiting for you to accept my friend request! That's why I'm here to share an awesome short comedy drama (yep, full movie!) titled
Friend Request Pending
, with great
Judi Dench
and
Tom Hiddleston
. I'm sure you're going to love it – only 12 minutes long, but fun as hell! In case you're not so familiar with this short comedy drama, I will first inform you that
Friend Request Pending
was included in the feature film
Stars In Shorts
, a 2012 compilation of seven
movie-star-filled
short films by various directors. [youtube]https://www.youtube.com/watch?v=2z–2j6LStU[/youtube] It comes from director
Chris Foggin
and is all about the mature generation dating in our modern social networking world. As I said at the beginning of this report, the best part of the movie is legendary
Judi Dench
, who stars as a woman named Mary. She spends an afternoon with her friend Linda discussing the pleasures and problems with using social networking to try and woo the local choirmaster (and her new love interest) Trevor.
While chatting on Facebook, Mary's son Tom IM's her, earning a response from Linda about wanting to "poke" him. When Linda leaves to go to the market, Trevor finally gains the courage and asks Mary out. When Linda returns, she finds Mary has gone out with Trevor, and decides to do a little Facebook flirting of her own and decides to send a friend request to Tom.
What a mess! The rest of the cast includes
Penny Ryder
as Linda,
Philip Jackson
as Trevor and
Tom Hiddleston
as Tom. Let me know what you think about the movie & stay tuned for more!