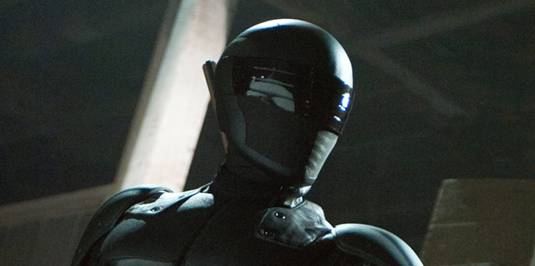 Snake Eyes, a silent and enigmatic member of the fictional combat team who happens to be a ninja master from the looks of new image, he's not averse to guns and even killing if necessary.
Eyes was introduced to Hasbro's toyline in 1982 as a commando, but in 1985 with the airing of the popular TV mini-series his fame was cemented.
In the original G.I. Joe, Snake Eyes' rivalry with Storm Shadow, a fellow ninja and member of Cobra.
Now there's a new photo of Snake Eyes, the character again played by Ray Park in the sequel.
Directed by Jon Chu, the action adventure, G.I. Joe 2: Retaliation, which opens on March 29th, 2013 also stars Channing Tatum, Dwayne Johnson, Bruce Willis, Elodie Yung, RZA, DJ Cotrona, Adrianne Palicki, Ray Stevenson, Joseph Mazzello, Walton Goggins and DeRay Davis.
Check it out down below.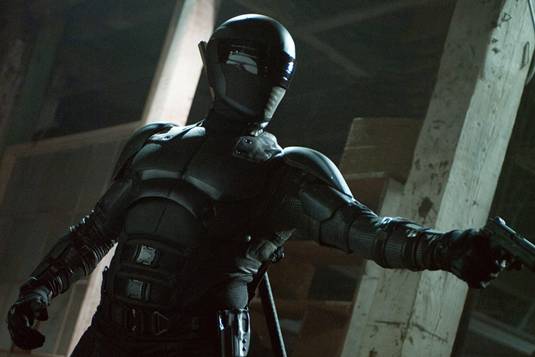 [youtube]http://www.youtube.com/watch?v=3pVXLw0oLLg[/youtube]