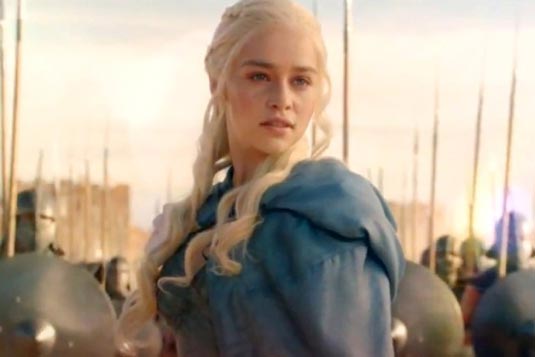 Hey there, people! Are you ready to see the new Game of Thrones season? Yes? Well, here I have the link for the first episode… naaah, it's just an attempt of a bad joke that sounded good while it was in my head. What I do have, is the season 3 featurette with lots of people involved, talking about the production process. Have a look at it after the jump.
So, what do you think? Have you read all of the books already? Do you like the way the series is going? Would you change something? Sound off in the comments!
Game of Thrones season 3 premieres on March 31st, 2013 and it stars Emilia Clarke, Lena Headey, Peter Dinklage, Maisie Williams, Nikolaj Coster-Waldau, Michelle Fairley, Kit Harington, Sophie Turner, Jack Gleeson, Richard Madden, Alfie Allen, Iain Glen and others.